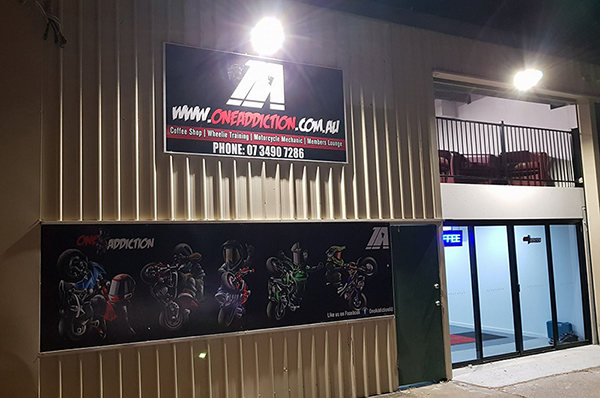 About Us
Who even knows what we are by category, but what matters is what we are by spirit.

If you ride two wheels your probably addicted, you might even say we all share One Addiction.

So we thought, Motorcycle social club! Wheelie training, great coffee, good food, mechanic workshop, rider training, members lounge, organized rides, track days, sick apparel and soooo much more.

If you're in the southeast QLD area, then you're very lucky to have the opportunity to join our family of addicts. If not, we will launch the coolest YouTube/Instagram video series of all time.
YouTube Channel -> CLICK HERE Instagram -> CLICK HERE